Sells Milk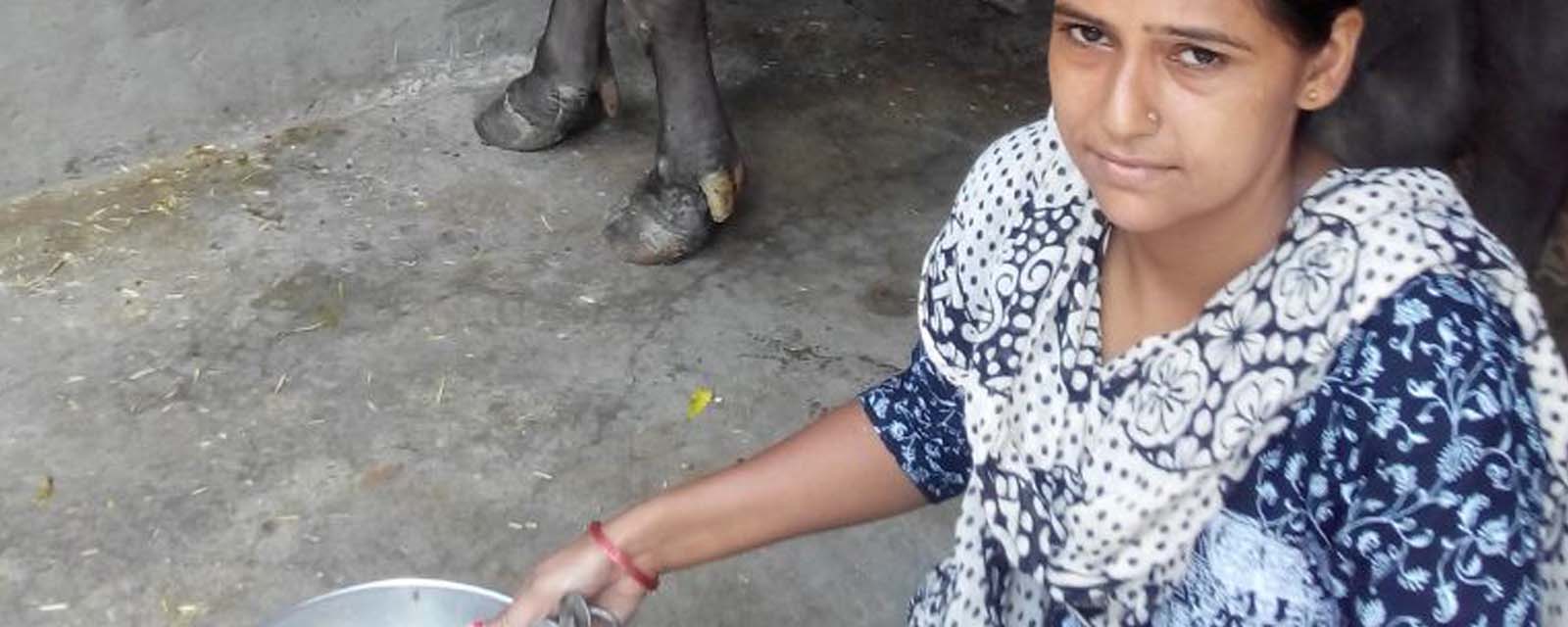 Hemlata (35)
Having married in 2003, Hemlata began manual scavenging with her mother-in-law. Later, she met SKA Haryana team during a community meeting. The team convinced her to do some other work that is more dignified. She decided to quit manual scavenging and began working as a domestic worker.
When the Haryana Scheduled Caste Finance Development Corporation organised rehabilitation camp with the assistance of SKA, Hemlata participated in it and registered herself. With the Rs. 55,000 that she received, she purchased a buffalo in May, 2016. Hemlata sells 7kg milk per day at Rs. 40 per kg. She approximately earns Rs. 280 per day. She spends a portion of her income on her livelihood and spends the rest in repaying her loan instalment.
Soon she will be receiving money for another buffalo. Her family now lives with some comfort due to a regular income.