Safai Karmachari Andolan is a movement that aims to completely eradicate manual scavenging from India. The movement began with the efforts of the youth from the community, led by Bezwada Wilson, who was born into a family of manual scavengers, and had seen the injustices meted out to them all his life.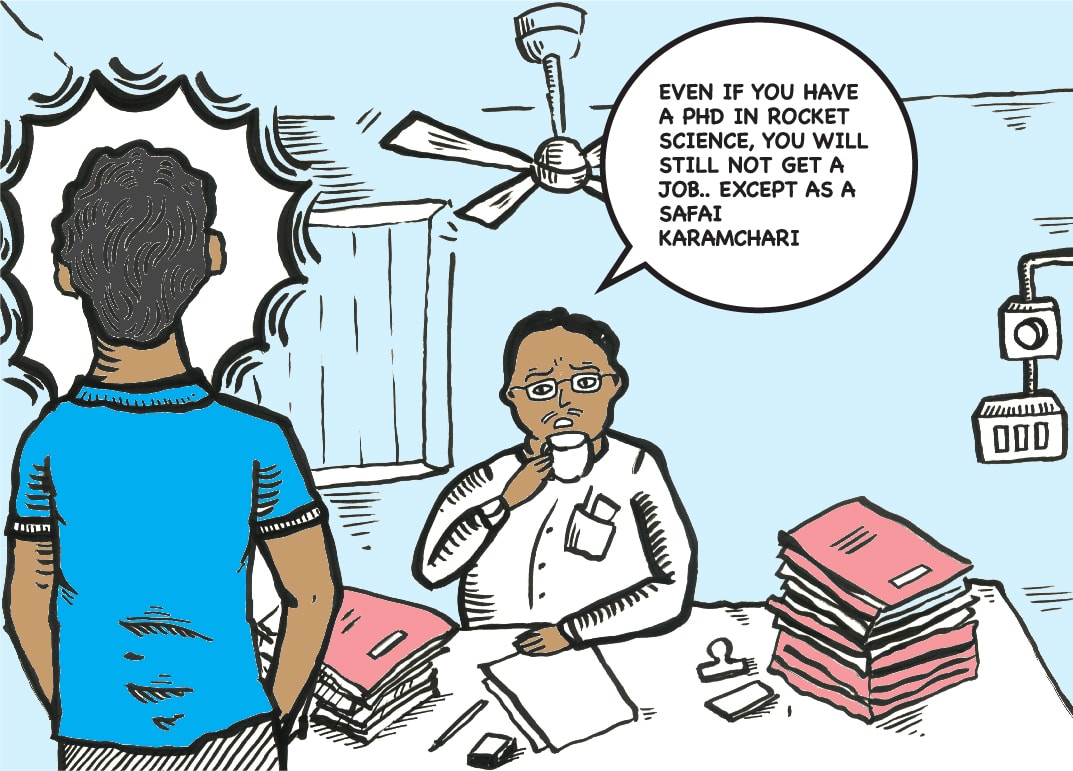 Bezwada Wilson approached the Employment Exchange Office seeking a job after graduating from school, he was told that he would be given the job of a sanitation worker because of his caste.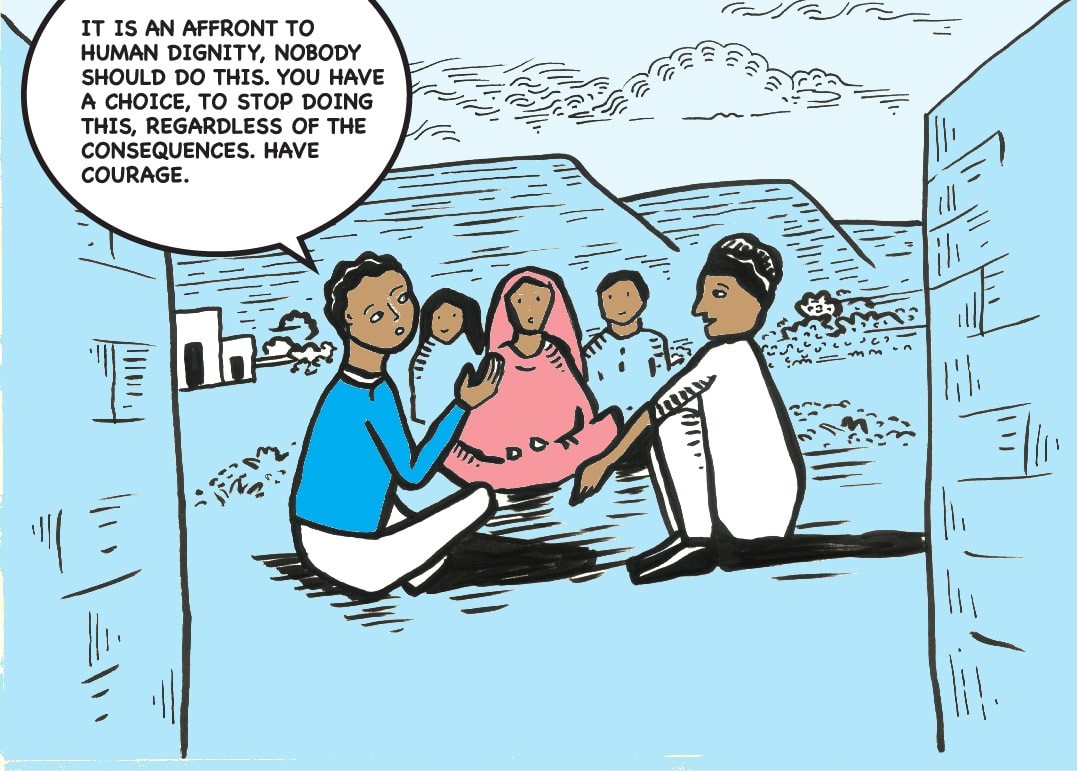 Angered by this, he decided to go to the people in his region (Kolar) and motivate them to revolt against this caste-imposed occupation.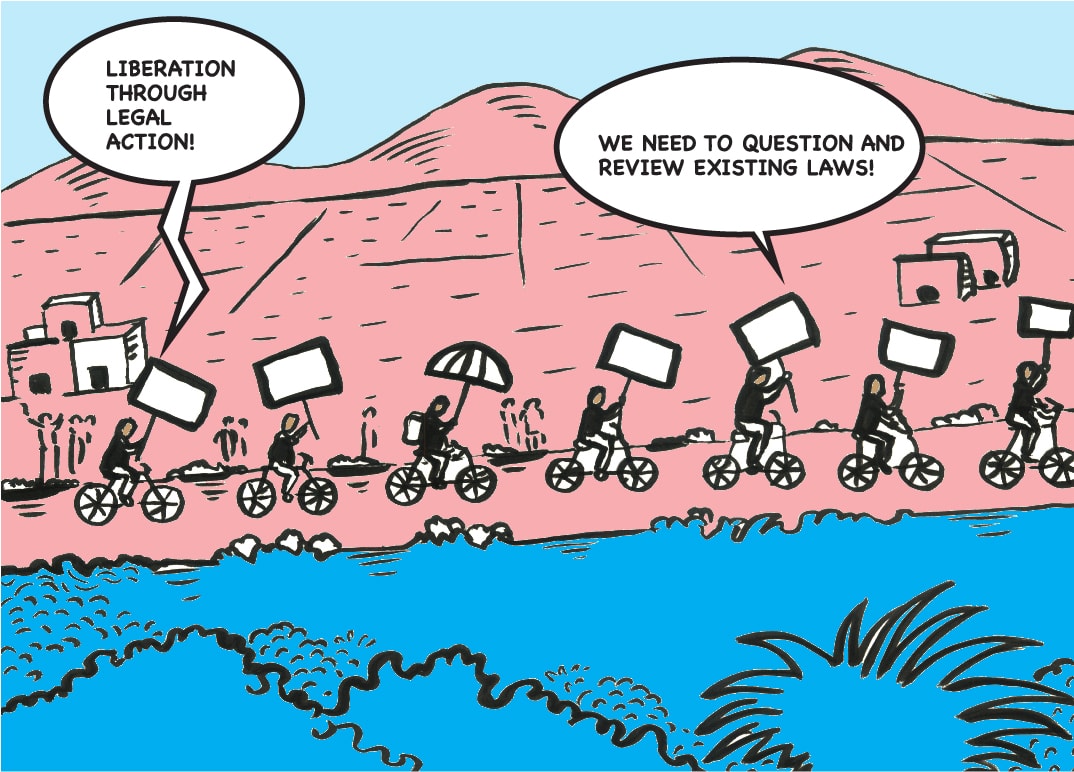 While on a cycle yatra in his region, he was introduced to the ideas of Ambedkar – educate, agitate and organise. SKA was born in this process in 1993. To begin with, they started collecting data on the number of dry latrines in different regions.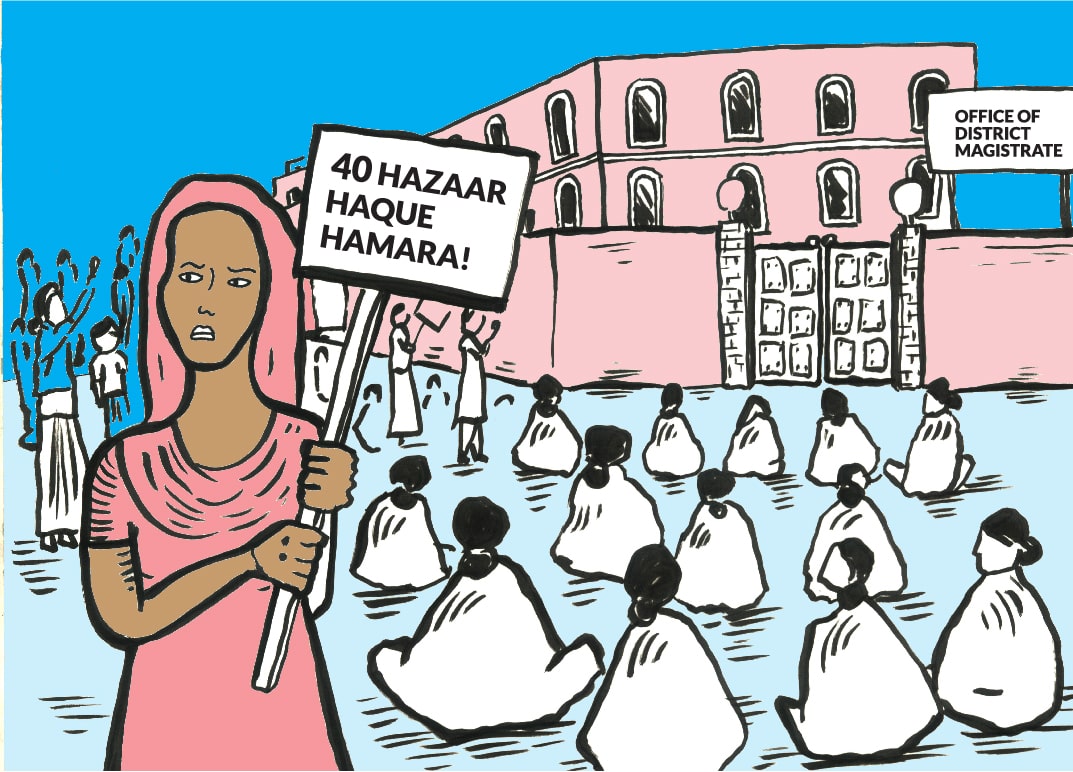 Armed with this data, they organised protests at the District Magistrate offices and submitted petitions to the collectors. Such protests were carried out all over the country to force the government to implement its own laws to end the practice of manual scavenging.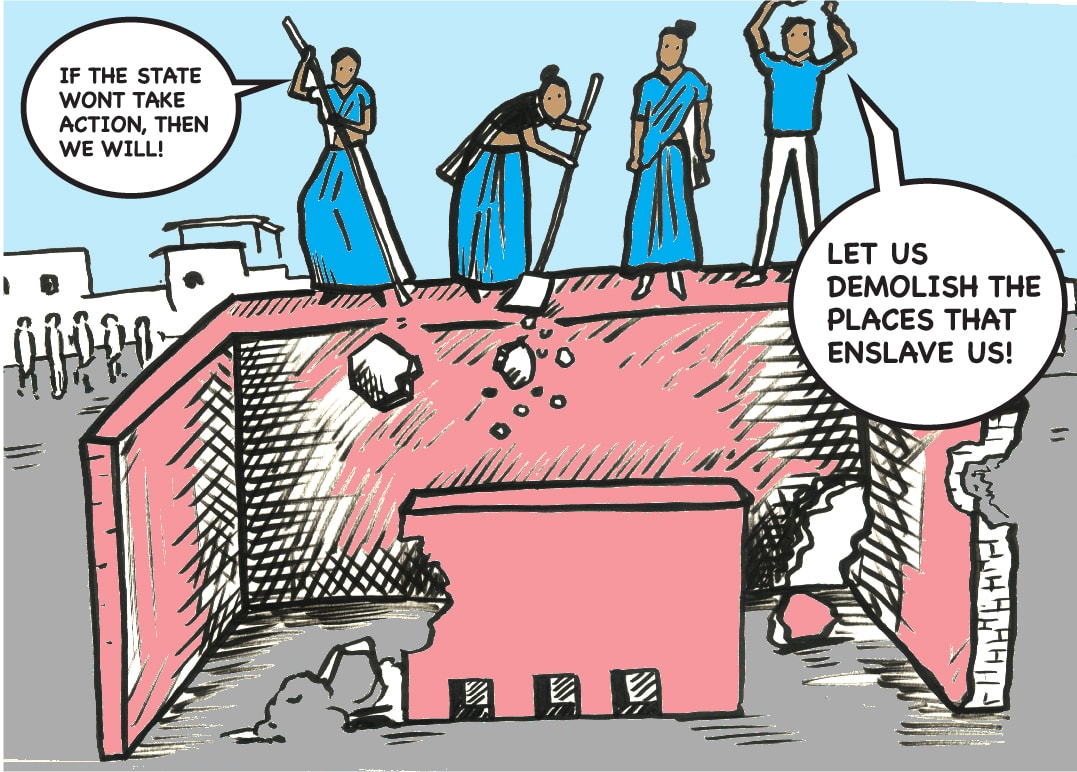 When the government did not act on their pleas, the women from the community – who are the primary victims of this practice – lead a movement across the country to demolish the dry latrines.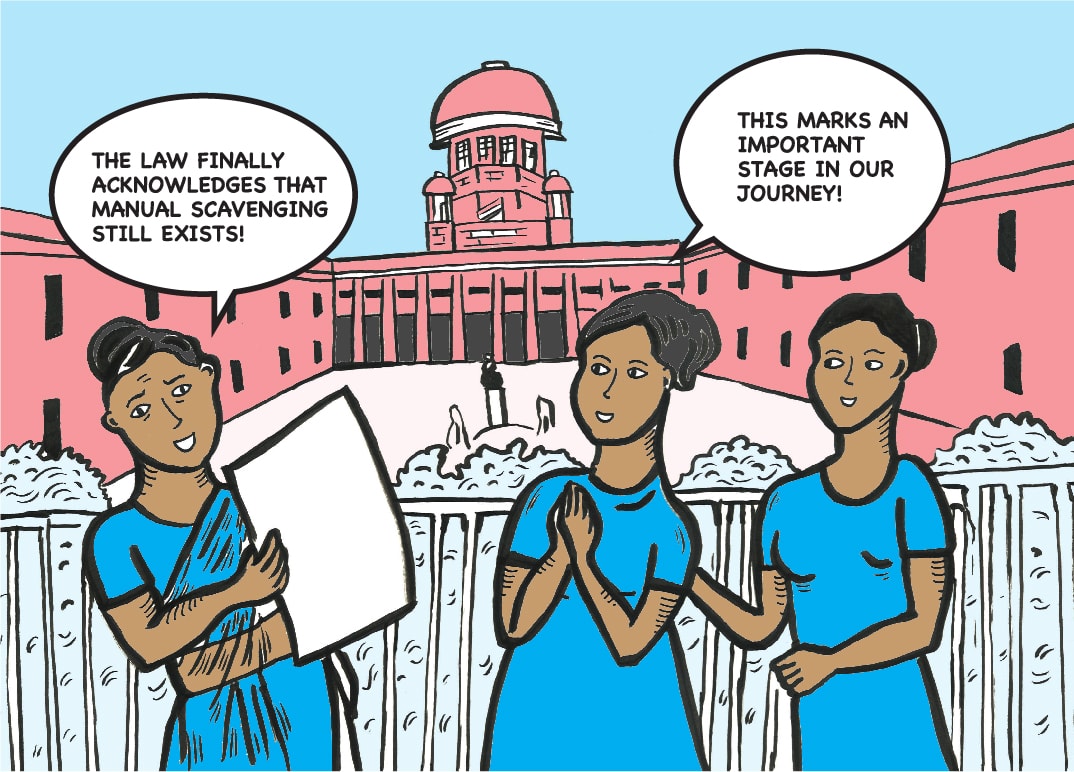 In 2003, SKA filed a PIL in the Supreme Court – asking it to ensure the eradication of dry latrines and to recognise that manual scavenging violates the fundamental rights of the people doing such work. In 2014, the apex court gave the final judgement.
SKA undertook Bhim Yatra to tell the country and the government to 'STOP KILLING US' in dry latrines, sewers and septic tanks. It moved across the country, covering 500 districts in 30 states in 125 days. Bhim Yatra simultaneously spread Ambedkar's ideas of social justice, liberty, equality and fraternity, while giving the war cry 'Educate, Organise and Agitate'.
The Safai Karamachari Andolan continues to expand both in its geographical reach and its inititaives. Rehabilitation of liberated manual scavengers, education of their children, building of the Sewerage Workers' Platform, and women SHGs all across India.
SKA also works towards building awareness on the equality and dignity of every human being, through mobilizing local leadership from the community and directly confronting issues related to caste and patriarchy.