Fancy Store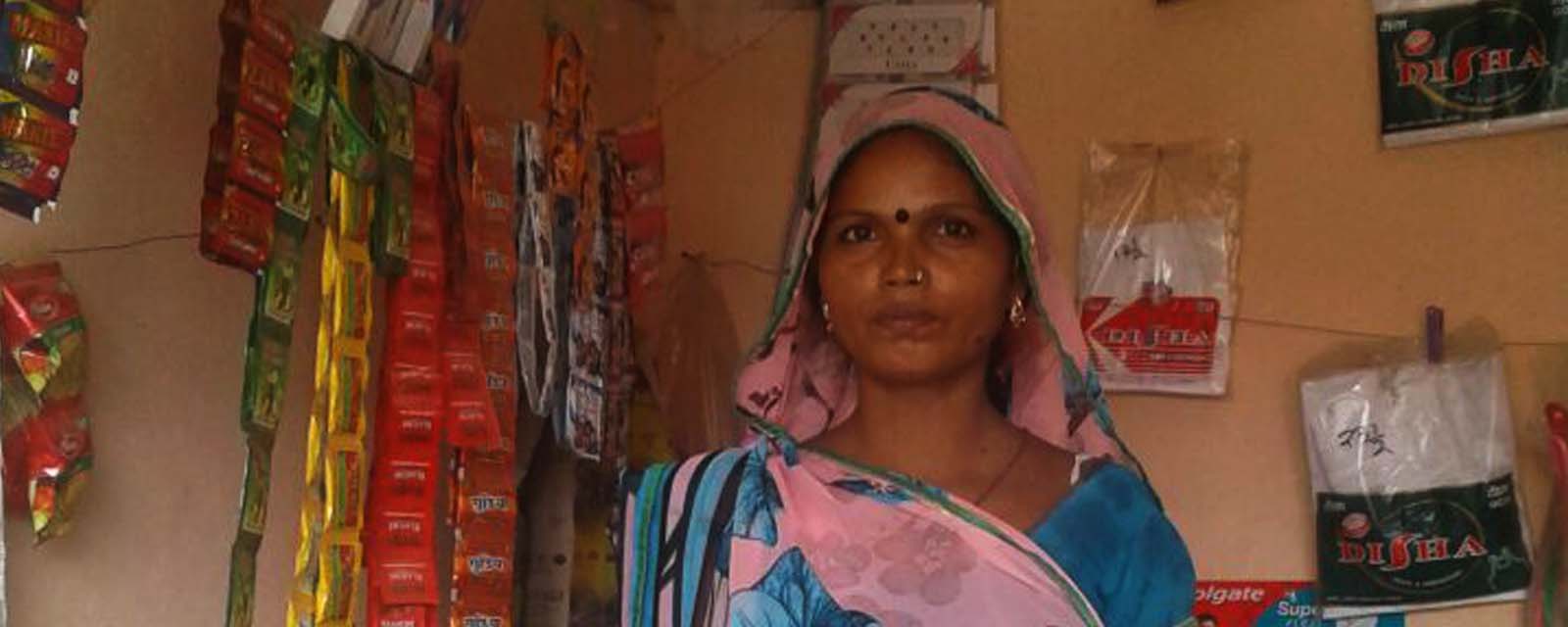 Santosh Devi
After interaction with Safai Karamchari Andolan activists, Santosh Devi quit working as a manual scavenger and started her own business. She set up a Fancy store in the name of her mother-in-law Chhoti Devi.
"My name is Santosh Devi. My husband's name is Raju Valmiki. We live in Valmiki Basti in Sikar district of Rajasthan. I was a manual scavenger from 2010 to 2015.
When I was working as a manual scavenger, I met Pawan Nakwal, Prakash Hadale and Kaluram Hatwal from Safai Karmachari Andolan when they organized a meeting in our colony. They told us to live a dignified life. They made us realise that manual scavenging is not only inhuman but it is also a caste-based occupation. They also made us realise that it was a kind of violence on us. They encouraged us to leave manual scavenging and do something else to live a dignified life. This vision changed my life.
I am determined not to do manual scavenging any more. I told my husband that I'm not interested in cleaning shit and want to do anything else. He asked me what I wanted to do. I told him that I can set up a Fancy Store. We needed money to rent a place and to purchase materials. We took some loan from our relatives and set up a Fancy Store.
Now our fancy store is running well. It is our source of  livelihood."